How To Improve Your Wildlife Photography Easily
Wildlife photography is taken to the next level. Get inspired to take amazing wildlife photos, or perhaps go on a photographic safari at Shamwari Private Game Reserve!
Wildlife Photography and Nature:
Wildlife photography and also nature photography are two of the most challenging, but most rewarding, areas of photography. Your subjects, animals, are unpredictable, and so is the environment – lighting cannot be controlled.
With a fair amount of patience and a lot of luck, you can get a unique and striking shot. But with commitment, preparation and preservation, you can excel in this challenging hobby.
These 10 tips will help you enhance your nature and wildlife photography and increase your chances of getting that perfect shot.
Top 10 Tips for Wildlife Photography:
1. For Amazing Wildlife Photography – Choose a Good Camera
You need a versatile camera for top wildlife photography since you are dealing with unpredictable animals and ever-changing light conditions. SLRs and mirrorless cameras are your best option.
The higher-level versions of these cameras are perfectly suited for the great outdoors.
Their settings can be changed manually. This will give you the needed control in all conditions. This versatility will help you get the best shot possible in an array of conditions.
Additionally, these cameras are often weather-sealed, so not even bad weather will stop you from getting the perfect shot. This will also make your camera last longer since it's protected against the elements. A weather-sealed camera is more expensive, but its durability is enough reason to invest.
These cameras are typically compatible with a variety of lenses. The ability to change your camera's lens will allow you to take close-ups of small creatures like ground squirrels and bigger animals from a distance, by changing to an appropriate lens.
2. The Right Lens Is Important
As mentioned above, you need a camera that is compatible with a variety of lenses, but which lenses are the best for wildlife photography?
Telephoto lenses are the most popular choice. This is due to their ability to take good quality photos from far away. Top of the range telephoto lenses typically feature optical stabilisation, or OS. This feature reduces shaking caused by extreme magnification and thus prevents blurry photos. However, these lenses, especially the prime or fixed focal models, can be quite pricy.
If you're a wildlife photographer who is just starting out, there are cheaper plastic versions of lenses, that also get the job done. There are ways to prevent blurry photos, even without OS. You can use a tripod to keep your camera steady and use a high shutter speed.
A good first-lens is a telephoto zoom lens, as they allow versatile shooting. An 18-300mm lens will allow you to get good quality photos, even over long distances. If you prefer a prime or fixed focal telephoto lens without zooming capabilities, make sure it is at least 100mm. Try to find a lens that's made from quality glass, like lenses from older film cameras. They are more affordable and durable.
If your wildlife photography is going to include birds, insects and other small animals, you'll need a macro lens. These lenses help you take good quality close-up photos. A good macro lens is a 100mm with an aperture of f/2.8.
Another option is to convert your lenses by attaching them backwards with an adaptor, also known as reverse mounting.
Additionally, you can still use a telephoto zoom lens to take close-up photos by zooming in on your subjects from far away.
3. Stay Protected from the Elements for a Positive Outdoor Wildlife Photography Experience
Get the most out of your wildlife photography experience by making sure you and your camera gear are protected from the elements.
Some essential equipment to consider:
Hat
A hat will protect you from both sun and rain. A wide-brimmed hat is the best option as it protects your entire head and shoulder area, not just your face. If mosquitos or other bugs are a factor at your chosen location, you can attach a mosquito net to your hat for added protection.
Raincoat
A raincoat will protect you against rain and wind. Make sure your coat is big enough to shield you, your camera bag and your camera from unfavourable weather conditions.
Warm Clothing
Make sure you stay warm with a thick jacket and gloves if your shooting location is in a colder climate.
Waterproof Camera Backpack
This is essential to keep your camera gear safe and protected. Neutral colours are preferable as it has a low chance of distracting a wild animal. Find a backpack that has different compartments and enough space for all your photography gear as well as some extra space for clothes, snacks or anything else you would like to take along on your photography adventure.
Rain Cover
A rain cover is always a good idea when it comes to protecting your camera, tripod and other equipment from the elements. Not only will it keep your equipment safe from rain, but it will also provide a shield from mud, dirt or and anything else you might encounter on your expedition.
4. Know Your Camera's Settings
Because nature is an ever-changing environment, you need to be familiar with your camera's settings to adapt to the conditions you are shooting in.
ISO
The first step is to adjust your camera's ISO. This helps to minimise noise in your photos. Ideally, ISO should be set at a low 100-200. If you are shooting in low light conditions or at night, you should set your ISO higher, but be careful not to set it too high as it'll affect the quality of the image too much. ISO 800 should be enough to allow you to get decent quality photos in poor lighting conditions.
Shutter Speed
The next step is to set your shutter speed. Set your shutter speed higher if you want to shoot movement. This will avoid motion blurring and give you a clear image. A faster shutter speed is also handy if you need to take photos quickly to avoid missing a moment. A shutter speed of 1/1000 second is ideal for slower-moving animals or situations, such as a grazing herd of elephants. While a shutter speed of 1/2000 second is better when shooting faster-moving animals such as a flock of birds.
Focus
The focus setting is quite challenging to get right for the array of situations you'll encounter out in nature. Autofocus is ideal when you're shooting animals while they're on the move. Autofocus tracks the moving object to ensure that it remains in focus. This becomes tricky when a leaf or any other object makes its way into the shot as your camera might shift focus to that object instead of the moving animal. This can be avoided by using the manual focus setting to ensure the focus is on your desired subject.
5. Use a Good Quality Tripod
If your tripod is not sturdy, you're better off without it as it will not improve the stability of your camera. Therefore, you should invest in a high-quality, sturdy and stable tripod to increase stability and your chances of getting that perfect shot. A good quality tripod will also aid in keeping your camera and lenses safe and secure. An aluminium or carbon fibre tripod is always a smart investment.
Since you're likely to shoot on a variety of terrains, make sure your tripod has multi-angle and adjustable legs to secure your camera on uneven terrain.
Another thing to consider is the tripod head. A ball head and a gimbal head are the most popular choices of seasoned wildlife photographers. A ball head is ideal when you're shooting with a lens that is on the lighter side, as it is easily adjustable. A gimbal head is better for when you're using heavier lenses as it helps to keep your camera balanced.
6. Know the Safari Animals You're Photographing
Before you go on your wildlife photography expedition, it is good to learn about the safari animals you're going to be shooting. It helps to know more about the animals' typical behaviour as you'll be able to anticipate certain actions and always be ready to capture the moment.
Find out what time of day your desired animal subject is out and about to increase your chances of finding them. You can learn a lot by reading wildlife photography blogs and books, or by joining experienced photographers on their photography expeditions. Another good way to learn about safari animals and get amazing photos is by going on a wildlife photography safari. This way, you will learn about the animals you are shooting while you learn more about wildlife photography.
7. Wildlife Photography, Practice Makes Perfect!
Before you set out into the wild, practice photographing birds, insects and animals around you. Even if you live in the city, you are likely to see a pigeon or a stray cat. This will help you get to know your subjects and your camera before you head out on your wildlife photography adventure. You can never be too prepared as photography practice makes perfect!
8. Patience Is a Necessity
When it comes to wildlife photography, getting that perfect shot takes time and a lot of patience. You might have to wait for hours before you get the opportunity to get a great shot with perfect lighting. But if you know the animals and their behaviour, you are more likely to get the shot you want.
9. Embrace Bad Weather
Don't let unfavourable weather stop you from getting out there. Unusual lighting and weather conditions often lead to unique, dramatic and striking photos.
10. Go on a Wildlife Photography Safari
A wildlife photography safari is a great opportunity to improve your skills and gain experience.
African Photography Safari
An African photography safari is a great learning opportunity as you will be exposed to a variety of wild animals. Shamwari Private Game Reserve offers a two-day photographic safari.
This wildlife photography experience is made effortless as you are provided with the following:
Access to a game viewing vehicle specifically designed and equipped for photography gear
Photographic tuition that will cover equipment selection, image composure, capture and post-capture editing
Use of editing equipment and selected editing software packages
You will also gain amazing experience under the guidance of Shamwari's guides, with both photography and wildlife experience.
Meet Our Guides, Iky and Ryan Plakonouris:
Iky and Ryan Plakonouris are a father and son duo whose photographic journey began in the early '70s when Iky worked in downtown Johannesburg as a photographic camera technician for the South African Nikon agency. He would spend hours photographing his passions: motorsport, street photography, wildlife and media. At the young age of eight, Ryan would accompany his father on weekends to watch and experience motocross. It was here that Iky decided to hand Ryan a camera and told him to "start shooting".
Ryan initially didn't pursue a career in photography but rather in wildlife conservation. This was brought about by the wonderful opportunities the Plakonouris family experienced in the beautiful parks of South Africa. In 2003, Ryan and his wife were welcomed into the Shamwari team as lodge managers after spending a few years in Kenya gaining hospitality experience.
In 2009, Ryan combined his knowledge of the environment, hospitality and photography and began offering his photographic skills in media marketing, shooting hospitality interiors as well as photographic tutoring on wildlife and landscapes. This also opened the opportunity for Ryan to co-found WorldPix, an NGO in which Ryan, who holds the position of CEO, curates a gallery of photographic art by many professional photographers in aid of charities all around the world. In 2014 Shamwari Private Game Reserve introduced Pro Photo Safaris. This 2-day photographic adventure is guided by Iky and Ryan, who has 50 years' experience between them in addition to being awarded an Agfa Wildlife Photography Award.
When booking a Pro Photo Safari, you'll be exposed to the skills of two professionals, who will show you around the game reserve to capture the wonders of African nature. Ryan's years of wildlife guiding and his additional skill sets of photography and hospitality perfectly complement Iky's in-depth knowledge of photography, technical skills and repairs. Coupled together, they present a truly unique and memorable photographic journey for guests.
Wildlife Photography Safari Tour – Experience it at Shamwari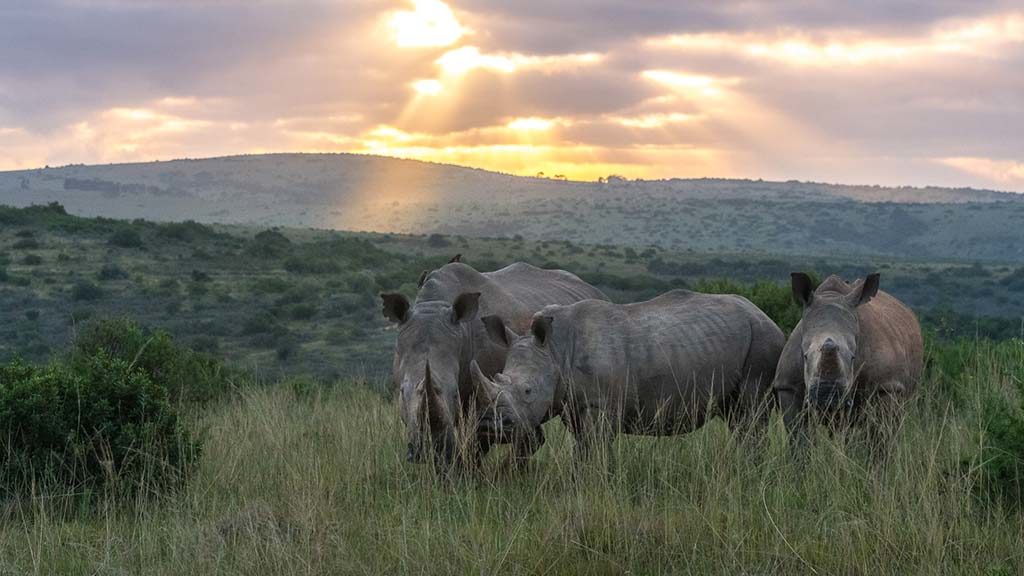 Wildlife photography takes years to master, but don't let that discourage you. Even experts continue learning every time they step out into the field. With time, commitment and patience, your wildlife photography skills will improve. Additionally, your appreciation and passion for nature and wildlife will grow.
Sources:
https://www.getaway.co.za/photography/photo-tips/wildlife-photo-tips-from-the-pros/
https://giltedgeafrica.com/stunning-images-the-worlds-top-wildlife-photographers/
https://digital-photography-school.com/reverse-mounting-your-prime-lenses-for-affordable-macro-photography/
https://www.canva.com/learn/hunting-camera-12-tips-take-wildlife-photography-next-level/
https://www.shamwari.com/rates-packages/photographic-safari/