Quick Links To Breakfast With Elephants At Shamwari
Breakfast With Elephants At Shamwari Overview
Magical Mornings At Shamwari Game Reserve
Book Your Breakfast With Elephants Experience
Breakfast With Elephants At Shamwari Overview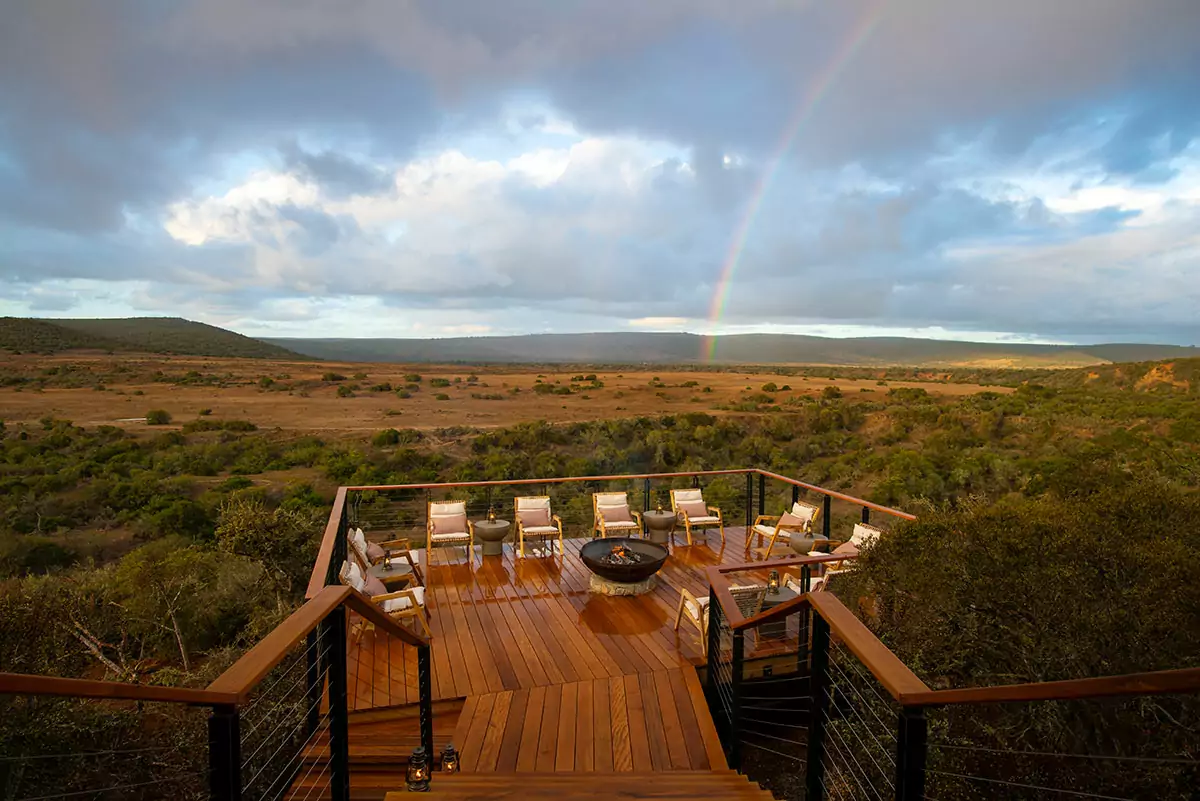 Forget yourself in the magical moments of elephants' presence. For powerful beings with mighty strength, elephants can glide through thick bushes surprisingly quickly. Putting bliss on another day in Africa, Shamwari Private Game Reserve presents breathtaking experiences with memorable mornings in the company of wandering elephants. Wittingly slipping out of the bush within touching distance of the game vehicle and strolling along the track, we can concur that magic is found in stolen moments.
When we speak of the mystical, breakfast with elephants at Shamwari Game Reserve should come to mind. Offering dreamlike quality to your early mornings, you will experience pure bliss like no other. Despite the incongruity of dragging yourself out of bed before sunrise while on vacation – which is very, very early in the African wilderness – experiences such as this make it worthwhile. Boasting abundant wildlife, birdlife and ecological diversity, Shamwari is a luxurious game reserve that transcends connecting with nature to a whole new level.
Magical Mornings At Shamwari Game Reserve
With nature unfolding treasures at the first ray of sunshine, the greatest time to witness wild game can be early in the day when the animals seek the relative sanctity of shade in the dense vegetation. Whether it's predators coming back from a night-time hunt, birds greeting the new dawn, or a herd of elephants roaming the bush in search of better grazing, Shamwari Game Reserve epitomises the majestic haven with the purest pieces of Africa's natural heritage for you to experience.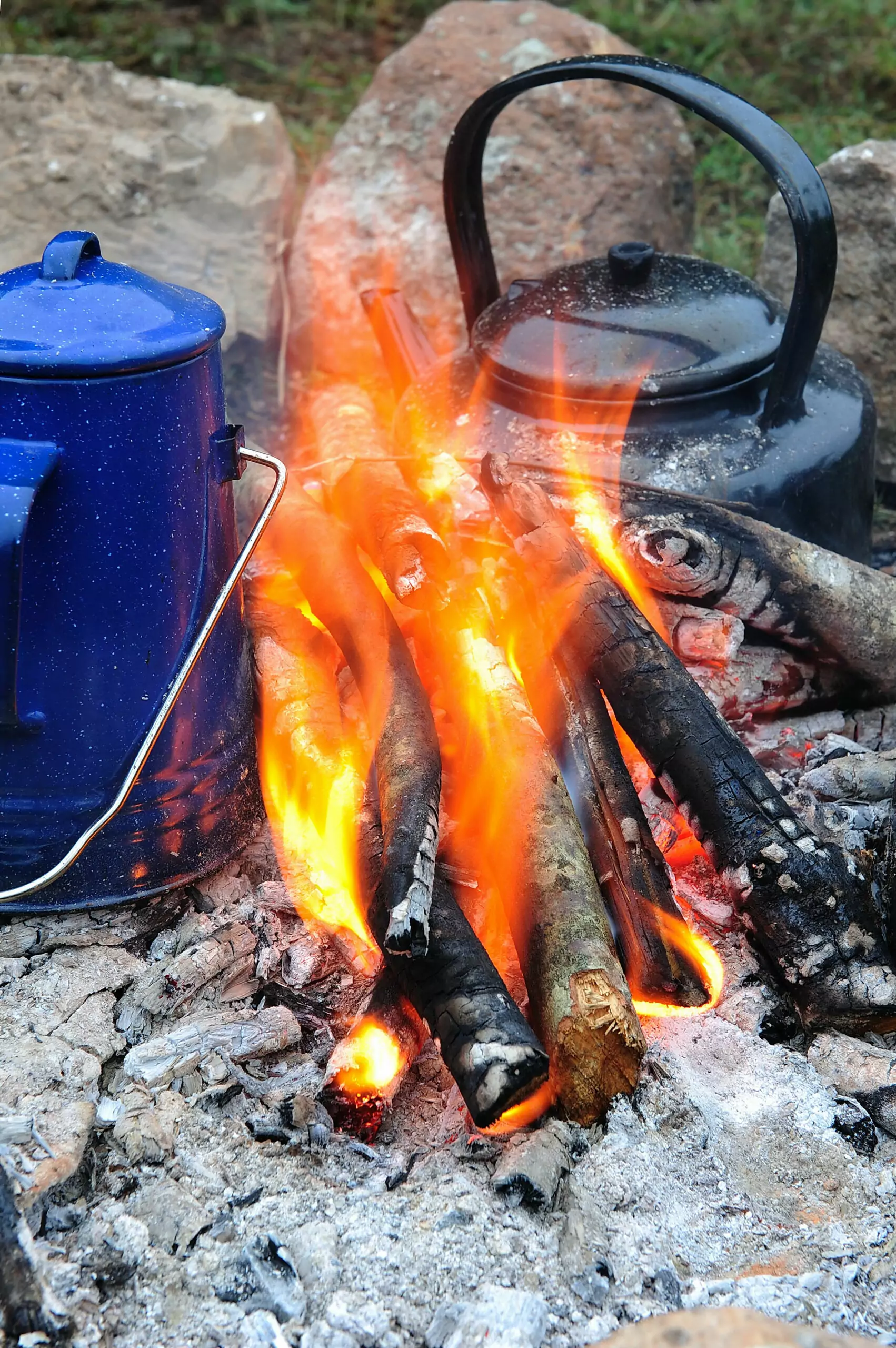 Always an adventure, the malaria-free Eastern Cape Shamwari Private Game Reserve does not have a 'typical' morning game drive. A summer-time experience may include waking up at 05:00 to meet your ranger at 05:30 for a zesty tea, smoky coffee or thick and luscious hot chocolate before venturing out. Although it gets very hot during the day, it can also get chilly in the open game vehicle before sunrise. So, it is therefore advisable to dress in layers. Rich in diversity, Shamwari offers new experiences with every adventure.
Located in the heart of the Eastern Cape, Shamwari Game Reserve offers an abundant, unique range of wildlife, flora and fauna, along with unforgettable encounters with nature. Additionally, Shamwari has seven world-class lodges as well as an adventurous camp to return to after traversing the wild: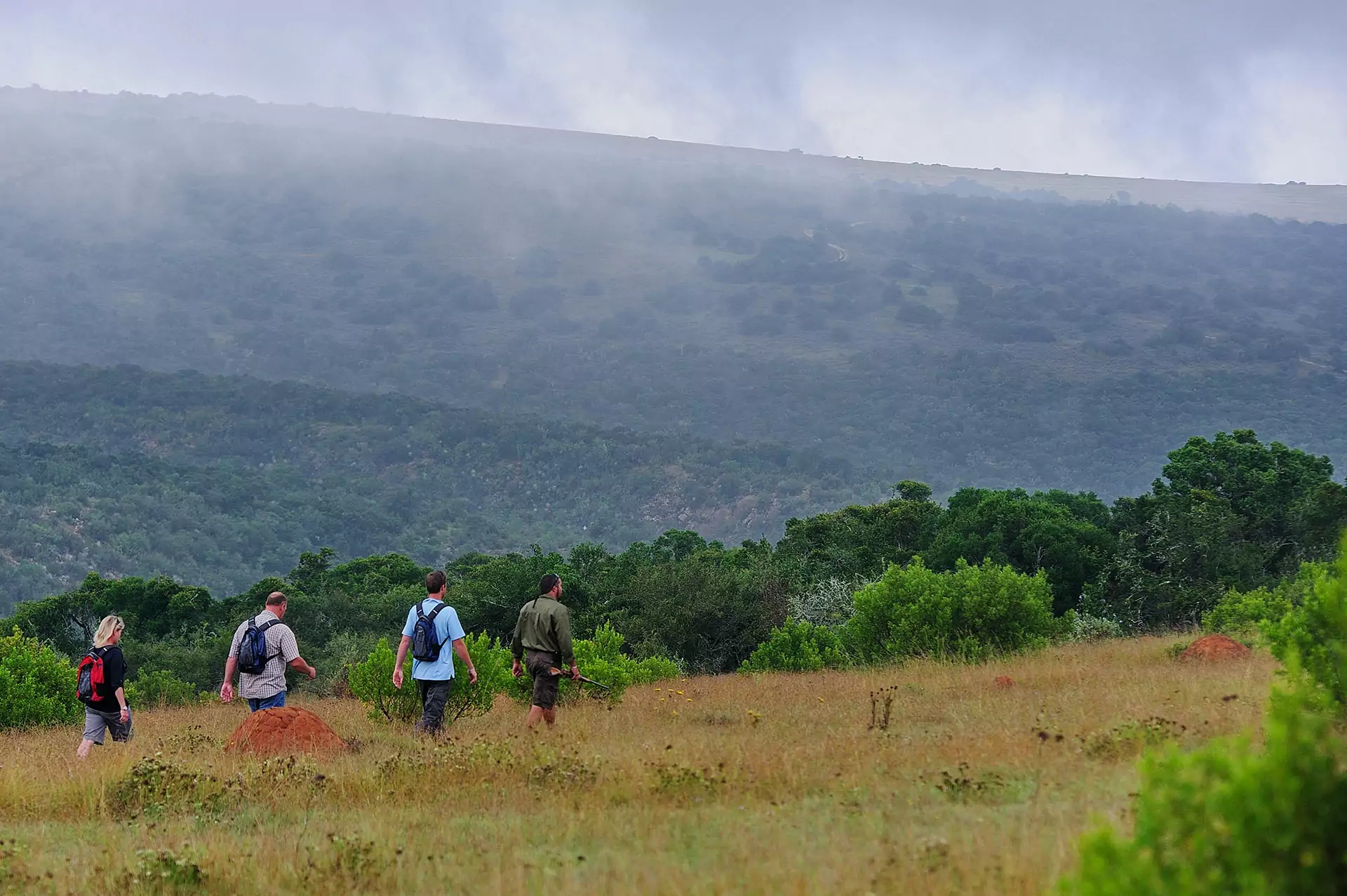 Early mornings at Shamwari mean living the dream of taking a walk on the wild side. After game viewing for about an hour, a stop for tea, coffee or hot chocolate and some snacks deep in the bush is a chance for a leg stretch as well as an opportunity to listen to the sounds of another day starting in Africa. Home to five of South Africa's eight major biomes and providing rich vegetation types that are suitable for an array of animal and plant species to thrive in, Shamwari Private Game Reserve boasts a whole world to explore.
For adventures inspired by nature, the explorer's camp offers a closer and personal once-in-a-lifetime experience with nature during South Africa's summer season. If you want a true walking safari experience, you can stay at Explorer Camp where the focus is on bush walks rather than game drives.
As safety is our primary concern, please note the following:
No children under the age of 16 are allowed to take guided bush walks
No adults over the age of 65 without a medical certificate
Pregnant women are not permitted on walking tours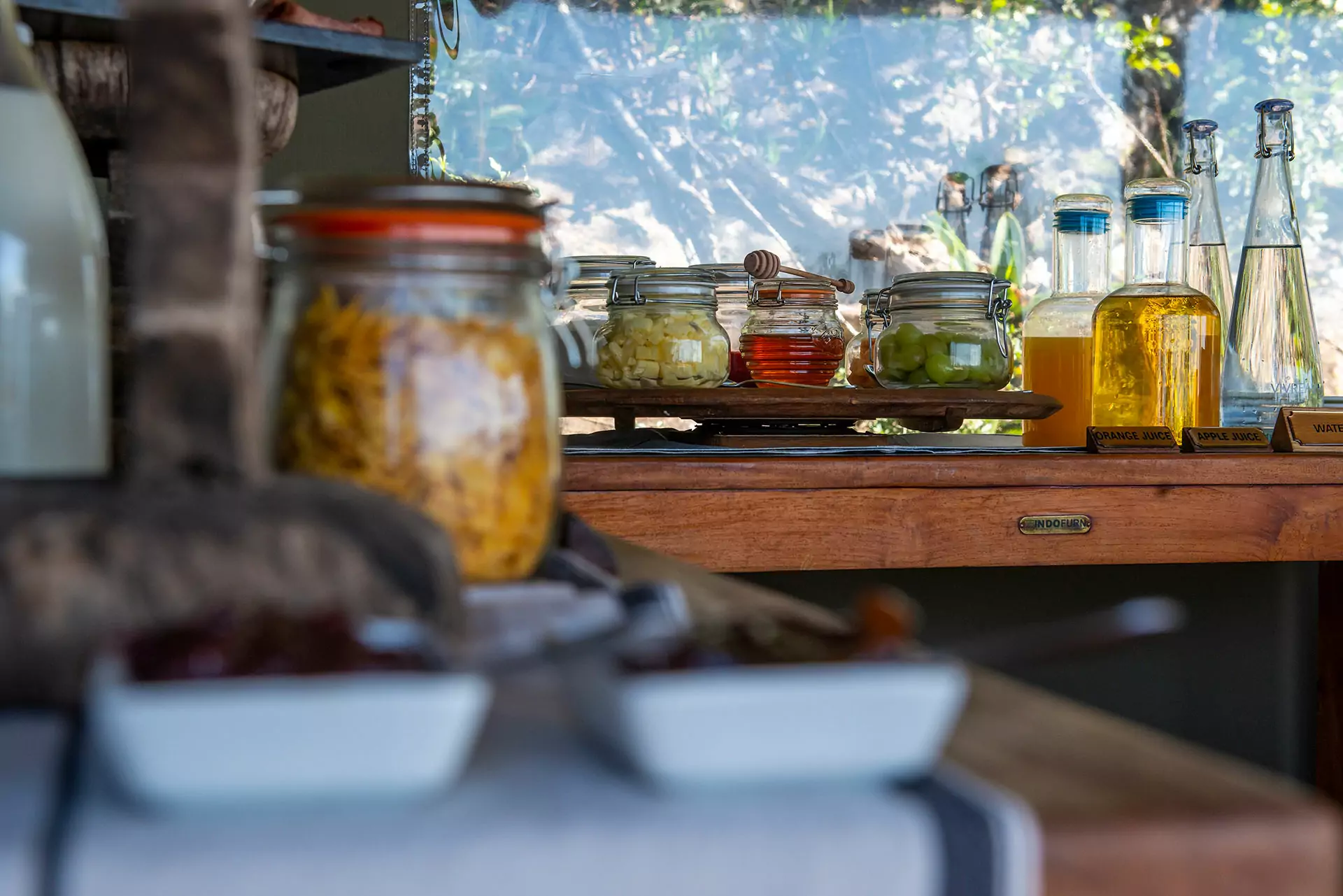 After about another hour or so of game-viewing will get you back to your lodge or camp in time for a sumptuous breakfast, which by now you'll feel you've more than earned. And if you're really lucky, the herd of elephants you were watching earlier will saunter past. Surrounded by the beauty of nature, brace yourself for a breathtaking safari breakfast that is without equal.
Offering long-lasting memories to cherish for a very long time, breakfast with elephants at Shamwari Private Game Reserve awards you the opportunity to uniquely marvel at majestic elephants. Surreal and breathtaking, these magnificent creatures will spread positivity to your whole day with their cheerful and chubby faces.
Book Your Breakfast With Elephants Experience
With seven individual 5-star lodges, an Explorer Camp and three different education and rehabilitation facilities, Shamwari Private Game Reserve is home to vast herds of wildlife, birdlife, and incredible ecological diversity. We are passionate about conserving a vanishing way of life and aim to translate this through the ethos of our conservation principles.
Enhance your stay by exploring the range of experiences offered at our reserve, underpinned by our philosophy of respect for nature and each other:
Click here and book now to continue the legacy of crafting more magical moments with nature.