"Bringing nature into the classroom can kindle a fascination and passion for the diversity of life on earth and can motivate a sense of responsibility to safeguard it." – Sir David Attenborough
Do you want to work in the wild and aid in conserving our natural world? Then you should consider one of the many Nature Conservation Jobs there is. You can make a sizable impact on the protection and preservation of the world we live in, as well as its natural resources.
There are various careers centred around nature conservation to choose from. In this article we will briefly discuss various fields and what they entail.
Why is Nature Conservation Important?
Nature conservation can be defined as the act of conserving and preserving wildlife, rivers, forests and other natural resources in order to protect them.
In today's day and age, the need for nature conservationists is ever increasing. Factors such as global warming are threatening life on earth. Thus, there's a dire need for individuals who care about their environment and the world at large.
Read on to discover exactly why nature conservation and nature conservation jobs are so important.
To Protect Wildlife
All forms of wildlife are in need of protection to remain preserved for future generations, as well as to maintain balanced ecosystems. The protection and conservation of wildlife, as well as their respective natural habitats, is crucial for a healthy planet.
To Protect Environments
Carbon emissions and greenhouse gasses are causing the temperature of the earth's atmosphere to rise rapidly. We live in diverse environments and it's necessary to protect them all to ensure continued healthy living.
To Protect Ecosystems and Conserve Habitats
There are various species that currently face extinction due to habitat destruction. Many areas have been declared protected as certain habitats are threatened due to human interference.
To Protect Marine Life and Ecosystems
Our oceans generate half of the oxygen that people breathe, making them the largest ecosystem on earth. We also consume a sixth of our animal proteins from the ocean, so protecting these precious ecosystems are imperative.
To Protect Natural Parks
Natural parks around the globe are protected areas where many endemic species reside. These parks need to remain in good condition, so that the fauna and flora that call it home can keep the surrounding areas healthy. Our natural heritage is important and should be preserved at all costs.
Now that we've established the importance of nature conservation, let's have a look at the various Nature Conservation Jobs and different types one could enter into.
Nature Conservation Jobs and different types:
Veterinary Science
Veterinary science encompasses the health and wellbeing of animals. If you've got a passion for all creatures great and small, an interest in scientific studies and feel comfortable dealing with animals in all states, this career might just be for you.
It takes approximately seven years of study at a university to become a qualified veterinarian in South Africa. The course covers all aspects, ranging from preventative care to psychological assessments and surgical procedures. Veterinary science is a tough career path to get onto, however, for those who persevere, it is extremely rewarding. Once a qualified practitioner, employment is easier to secure than most as veterinarians are highly sought after. Subjects covered during the study include anatomy, animal behaviour, animal husbandry, cell biology, nutrition, physiology, genetics, epidemiology, pharmacology, infectious diseases, pathology, parasitology and public health.
Veterinary science is also related to the animal sciences and animal husbandry fields of study. Careers that individuals with veterinary science degrees can pursue are:
Veterinary physicians
Animal nutritionists
Scientific journalists (research-centric careers)
Positions in local veterinary practices, in surgeries or on wildlife reserves, such as Shamwari Private Game Reserve.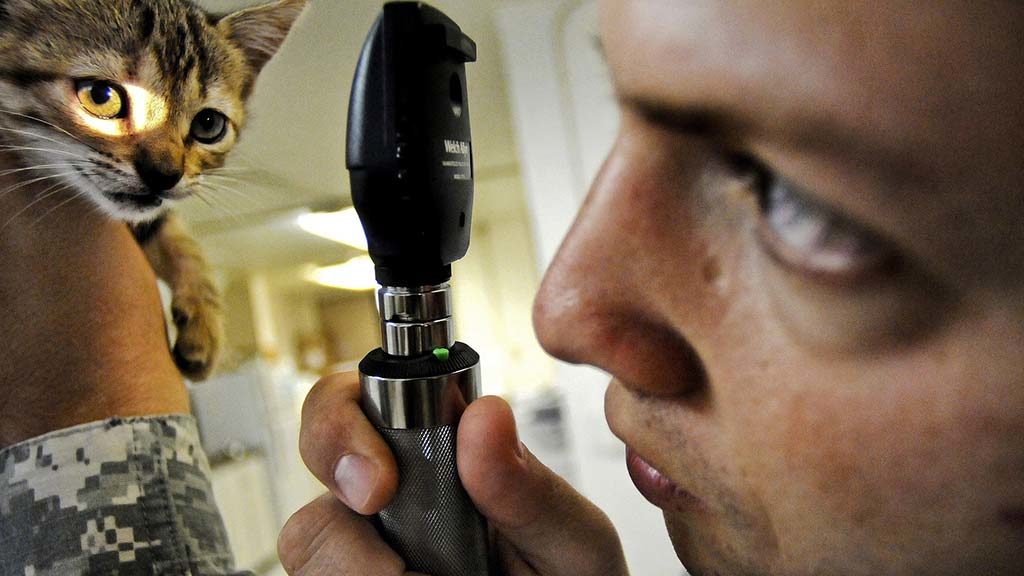 Wildlife Conservation
Wildlife conservation is the act of protecting fauna, flora and their habitats to prevent species extinction. If you're passionate about making a difference in the world or protecting wildlife, there are several wildlife conservation career options you could investigate.
A bachelor's degree is the minimum requirement for an entry-level career in wildlife conservation. However, if you would like to work in this field but aren't certain whether you'd like to be a wildlife conservationist, you might also consider completing a qualification in nature conservation, game ranch management, zoology, ecology or conservation ecology. You could opt to do your honours or master's degree in one of the said fields.
Dr James Borrell provides an in-depth list of wildlife conservation careers you could pursue:
Ecological consultant
Work at a reserve or volunteer
Work for an NGO rooted in conservation
Conservation TV star/presenter
Photographer or (documentary) filmmaker
Academic conservationist
Corporate social responsibility field
Wildlife veterinarian
Conservation fundraising field
Animal Rehabilitation
Animal rehabilitation is the treatment and care of injured, orphaned or sick wild animals with the end goal of releasing them back into the wild. If you're looking to enter a rewarding career where you work with wild animals, this could definitely be the field for you.
There are various degrees that you can acquire, should you wish to work with animals. We'd recommend a bachelor's degree in animal sciences or a related field. The average period of study for this type of degree is four years.  A master's or doctoral degree in an area such as biology or zoology is usually needed to undertake independent research.
Careers in animal rehabilitation and conservation include:
Vet nurses
Internships at zoos
Volunteering at animal sanctuaries (NGOs)
Veterinary technicians
Veterinary assistants
Zoologists
Animal nutritionists
Wildlife rehabilitators
Marine biologists
Safari guides
Wildlife biologists
Ways to Protect Endangered Species
There is an alarming number of species that are endangered throughout the world, and this number is ever increasing. The term 'endangered' means that the species is at risk of extinction. There are various ways in which we can help protect these animals. Here's how:
#1 Educate Yourself About Endangered Species in Your Region
By educating yourself about the endangered animals within your area, you are taking the first step towards caring about these animals. Know the animals in your area and the important roles they play. This includes birds, fish, reptiles, amphibians, mammals and insects. We all live in diverse ecosystems that serve to make our environments all the richer.
Once you've educated yourself about endangered fauna and flora in your area, you can then educate others about these species as well.
#2 Visit a Wildlife Reserve or a National Park to Observe These Precious Species
There are various protected areas across the country and globe where you can go and see wildlife, as well as be educated on different species found in the region. Here, animals are able to live in their natural habitats and thrive in a protected environment.
You can contribute toward the conservation of species simply by visiting the wildlife reserve. Or perhaps, if you would like to get more involved, you can opt to volunteer. Many reserves have wildlife volunteer programs.
#3 Buy Sustainable Products and Make Sure You Recycle
Buy environmentally friendly products to do your part in protecting endangered species. Do not buy products made from palm oil, as it affects the presence of some rainforest animals. Be sure to research the products you buy and the impact they have on the environment. Recycling has the potential to reduce both the production and consumption of natural resources.
#4 Plant Indigenous Trees and Plants
Did you know, indigenous plants and trees use a fraction of the water that exotic plants and trees use? They also attract birds, bees and insects that benefit the environment and ecosystems within these environments by aiding pollination. Invasive species threaten biodiversity and tend to destroy indigenous plants.
#5 When Driving, Do Not Speed
Many animals are killed daily due to speeding cars. Sometimes these are even protected species. Being vigilant and keeping a careful eye on the road is imperative to the survival of many species.
Wildlife Photography
There are many careers that one can pursue if you have a passion for wildlife photography. Some wildlife photographers sell their artwork to benefit conservation organisations or wildlife reserves.
A two to a four-year degree or certification in photography will provide you with the advanced techniques and skills necessary for a successful career. A degree in zoology with a minor in photography is also an excellent way to launch a wildlife photography career. With these qualifications, there are various career options for you to choose from, including:
Photographic safari guide
Marketing for wildlife-centric businesses and lodges
Artist
Wildlife Protection
If you'd rather be on the forefront of protecting wildlife and in the thick of all the action, consider pursuing a career in wildlife protection.
In order to succeed in this career, you'll need basic interests in nature, wildlife biology and behaviour. Skills include physical fitness, a knowledge of scientific writing and research proposals, as well as a basic understanding of wildlife laws.
If you have the necessary skills and interests, as well as a background in wildlife or specialist training, here are a few career options for you:
Wildlife rehabilitator
Animal welfare advocate
Anti-poaching member
Park ranger
Special forces
Zoologist
Conservation scientist
Marine animal rescuer
Incredible Wildlife Conservation Organisations
There are numerous wildlife conservation organisations that protect species around the world and can include nature conservation jobs. We've come up with a list of our top five wildlife conservation organisations:
The Nature Conservancy – Aims to preserve wildlife communities around the world by working with local communities, individuals and businesses to protect land all over the globe.
The World Wildlife Fund – An incredibly well-known conservation organisation that has been working in conservation for decades.
The Jane Goodall Institute – This non-profit organisation focuses on community-related conservation efforts.
The International Union for Conservation of Nature – They were the world's first global environmental organisation and finds solutions to increasing environmental challenges.
The Natural Resources Defence Council – An environmental organisation consisting of lawyers, scientists and professionals worldwide who come together to protect wildlife and habitats around the globe.
Make sure to educate yourselves on these organisations and everything they are doing to make our world a better place. And who knows – maybe one day you'll be amongst their ranks!