Experience the beauty Africa has to offer first-hand on your next safari game drive. South Africa is known for its beautiful landscapes, abundant wildlife and diverse bird species.
If you are heading on a safari vacation, you are bound to go on a game drive. It's the best time to experience Africa's beauty up close – whether you find yourself basking in one of the beautiful sunsets or are admiring an early morning sunrise. But, as with any other trip, you should properly prepare for your safari game drive to ensure you have the best time possible.
Here follow a few essential things to remember for your trip.
Get the Needed Travel Injections
As is the case when visiting many foreign countries, you need to make sure that you get all the necessary injections before leaving on your trip.
The Centre for Disease Control and Prevention (CDC) recommends the following travel vaccinations for those looking to visit South Africa:
Measles – Recommended for all travellers
Routine vaccines, including the MMR, Tdap and chickenpox vaccines – Recommended for all travellers
Hepatitis A – Recommended for most travellers
Typhoid – Recommended for most travellers
Hepatitis B – Recommended for some travellers
Malaria – Recommended for some travellers
Rabies – Recommended for some travellers
Yellow fever – Recommended for some travellers, if you are travelling from a yellow fever endemic country
For a more detailed account of the recommended travel vaccines when visiting South Africa, be sure to visit Passport Health.
The above list will give you a general idea of what vaccinations are required. However, we can't advise you on vaccinations as we are not medical professionals. Our suggestion is that you make an appointment with your local GP or medical clinic before departure.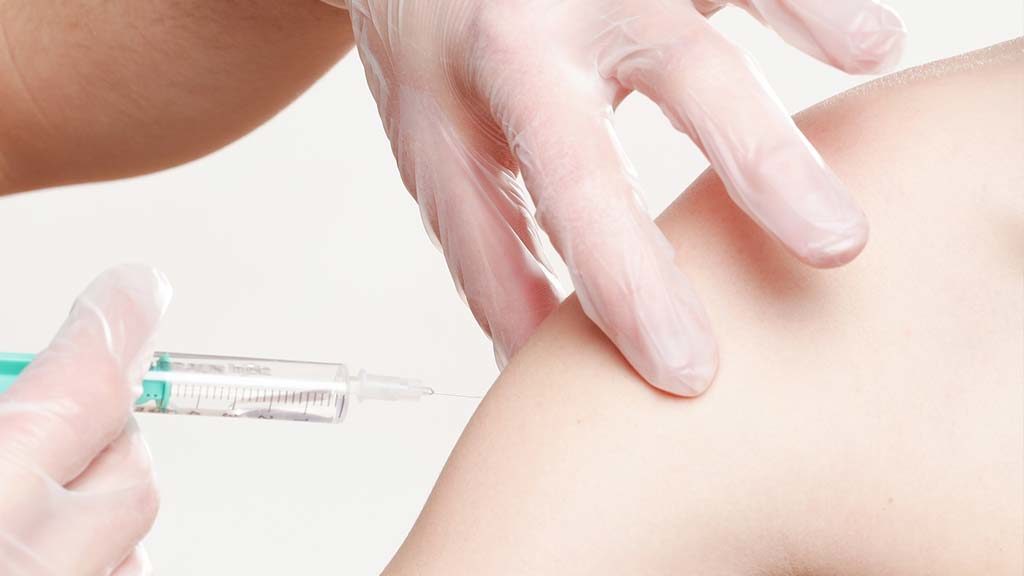 Remain Bug-Free with Bug Repellent
It's inevitable that you will encounter some pesky bugs during your game drive. To ensure you don't get caught off guard, be fully prepared with the right repellent. There are many forms and types of bug repellents, and what works for one person may not work for you.
But if you are not 100% sure what the best insect repellent is, we've suggested a few popular options below.
Option 1: Insect Repellent Spray
Popular insect repellent sprays include Tabard and Peaceful Sleep. These are the most widely available repellent sprays in South Africa and their prices are reasonable as well.
Tabard Spray
Tabard has been a fan favourite among South Africans for many years. It protects you for up to 8 hours from mosquitoes, fleas, ticks, gnats and sandflies. It's a great option to take along on your safari game drive.
Peaceful Sleep
Peaceful Sleep is a non-greasy insect repellent spray that protects you against, fleas, flies and mosquitos. This product is resistant to perspiration.
You can buy Tabard or Peaceful Sleep at a local pharmacy near you or head to stores like Pick n Pay, Checkers, Spar or Dis-Chem. Prices range from R30 up to R120, depending on the product you choose. If you are visiting from another country, you can convert costs here.
Option 2: Best Natural Mosquito Repellent
If you prefer to go the natural route, we've listed a few natural mosquito repellent options, for your convenience, below:
Citronella oil (a well-known mosquito repellent)
Lemon eucalyptus oil
Lemongrass essential oil
Tea tree oil
Peppermint oil
All of these products are available in South African stores like Clicks, Dis-Chem and Pick n Pay.
If you are looking for a natural bug repellent spray or lotion, there are an array of products available for you to choose from both in-store and online. Two stores with an online and physical presence that stocks a variety of natural bug repellent products include Wellness Warehouse and Faithful to Nature.
Please note that we by no means say that these will work for you – it's merely a list of options. We can't be held liable for any issues or damages you may experience because of these products. 
Option 3: Make Your Own Homemade Insect Repellent
Your third option is to make your own homemade insect repellent. There are many articles out there offering expert advice – all it takes is a quick Google search.
Here are a few simple recipes below, requiring 3 ingredients or less, to help get you started:
Lemon eucalyptus oil
Peppermint and coconut oil
Neem and coconut oil
Apple cider vinegar and essential oil spray
Tea tree and coconut oil
Citronella and alcohol spray
Cinnamon oil repellent
Lavender oil, vanilla and lemon juice
Lemongrass and rosemary essential oils
Wellness Mama also has a great article on how to make your own all-natural homemade bug spray.
If you are travelling to South Africa from another country, please make sure what products/ingredients are allowed into the country beforehand.
If you are worried about malaria, you can set aside those fears right away. The Eastern Cape Province, where Shamwari Private Game Reserve is located, is a very low-risk area.
However, should you want to learn more about the disease, read through this short, yet informative malaria article.
Get the Best Camera for Wildlife Photography
There are thousands of cameras available in the market today. How do you choose and who do you listen to? It can be an overwhelming process if you have no idea what you are looking for.
To make the process a tad easier, the first thing you need to know is that there are three main types of cameras you can use for wildlife photography:
Bridge Cameras
Bridge Cameras are great for beginners as they are easy to use. These cameras do not have complex manual controls and settings.
MirrorlessInterchangeable

Lens Cameras

Mirrorless cameras are great for bird photographers who travel a lot. It's light and compact with fast shutter speed.
Digital Single Lens Reflex

(DSLR) Cameras

DSLR cameras are for more experienced photographers and they capture beautiful, high-quality photos. These cameras also offer a variety of lens options.
Now that you understand more about the types, let's move on to some recommendations.
What Is the Best Camera for Birding?
Capturing a bird's photograph can be quite a challenge – it's definitely not as easy as it looks. For birding, you require adequate zoom features. Below we've listed a few camera options you can look into.
1. Nikon Coolpix P1000 (Beginner)
The Coolpix is an easy-to-use camera with the incredible ability to zoom up to 3000mm. On top of this, this bridge camera also has comprehensive video shooting functions that allow you to capture beautiful birdlife in action unlike ever before. As a beginner, this is the perfect camera to start with. You don't have to buy a lens, as it already has a built-in fixed zoom lens.
Type: Bridge
Frames per second: You can shoot all images in RAW format and record video in 4K UHD at 30 fps
ISO range: 100-6400
Matching Lens: Built-in telephoto lens – 24-3000mm Equiv. F2.8-8 lens
Extra Features:
'Dual Detect' optical image stabilisation
Fully articulating LCD
OLED electronic viewfinder with eye sensor
Raw support
4K Ultra HD video
Microphone input
Wi-Fi and Bluetooth
250 shots per charge (CIPA standard)
RAW (NRW)
Low-light CMOS sensor
2. Nikon D500 (Intermediate)
The Nikon D500 offers bird photographers a little more control over their photos. It captures high-quality photos with its quick auto-focus and high ISO features.
Type: DSLR
Frames per second: 10 fps at full resolution
ISO range:
Base ISO – ISO 100
Native ISO Sensitivity – ISO 100-51,200
Boosted ISO Sensitivity – ISO 102,400-1,640,000
Lens: Look into the lightweight AF-S DX NIKKOR 55-200mm f/4-5.6G ED VR II lens
Extra Features:
Cinematic 4K UHD video
High-resolution tilt touchscreen display
Wi-Fi and Bluetooth
100% coverage viewfinder with 1.0x magnification
Mic and headphone sockets
USB 3.0 connector
Anti-flicker option for working under artificial lighting
You can purchase the Nikon D500 here:
Amazon
Takealot (SA)
ORMS (SA)
3. Canon EOS-1D X Mark II (Professional)
The Canon EOS-1D X Mark II is everything you want in a birding and wildlife photography camera. It shoots with lightning speed and accuracy, producing stunning photographs. The high-speed autofocus also allows you to track moving objects with ease.
Type: DSLR
Frames per second: Latest dual DIGIC 6+ processors enabling 14 fps continuous shooting; 16fps in Live View mode
ISO range: Auto 100-51200; able to expanded to L: 50, H3: 409600
Lens: Look into EF100-400mm f/4.5-5.6L IS II USM or the EF200-400mm f/4L IS USM Extender 1.4x lens
You can purchase the Canon EOS-1D X Mark II here:
4. Panasonic Lumix GX85 (Travel-friendly)
The Panasonic Lumix GX85 is the perfect size for travel. It offers a fast shutter speed and 4K video capabilities.
Type: Mirrorless interchangeable lens camera
Frames per second: Capable of shooting up to 40 fps with an electronic shutter function
Lens: Look into the telephoto zoom Lumix G Vario 45-150mm f/4-5.6 ASPH. MEGA O.I.S. lens
Extra Features:
Electromagnetically driven shutter
Depth from Defocus AF
04M-dot tilting touchscreen display
4K video / photo
5-axis image stabilization with Dual I.S.
Bouncable pop-up flash
Wi-Fi
You can purchase the Panasonic Lumix GX85 here:
5. Sony a7 III (Intermediate)
The Sony a7 III produces excellent clarity and colour photos. It's the perfect travel partner.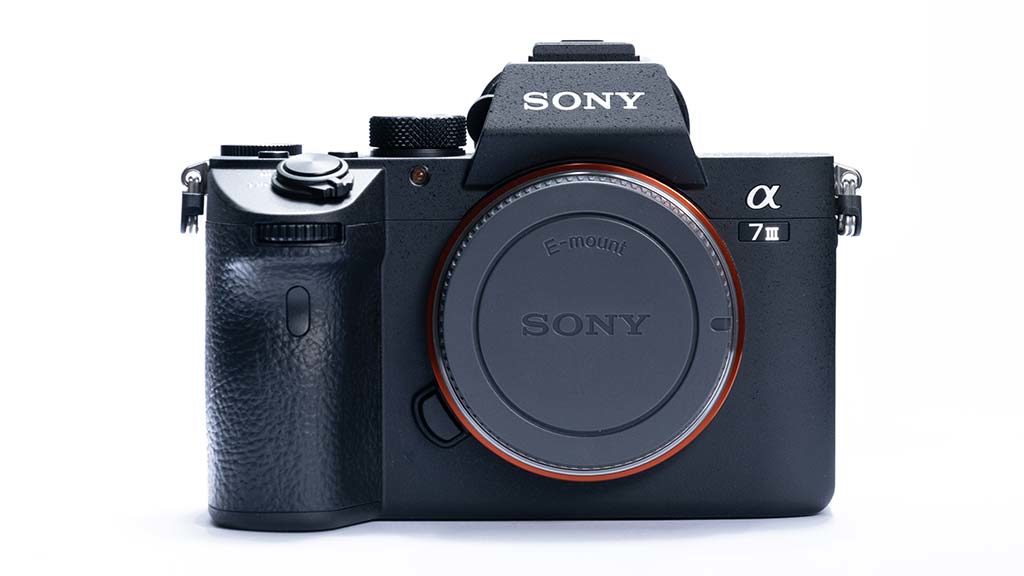 Type: Mirrorless interchangeable lens camera
Frames per second: High-speed continuous shooting of up to 10 fps1 with AF/AE tracking
ISO range: Up to 51200 (expandable to ISO 50-204800 for stills)
Lens: Look into the Sony FE 200-600mm F5.6-6.3 G OSS Telephoto Lens
You can purchase the Sony a7 III here:
What Is the Best Camera for Wildlife Photography?
Taking photos of wildlife is a bit different than birding photography.  With wildlife, you need a camera that can capture fast-paced action without compromising the quality of the photo.
1. Sony RX10 IV(Enthusiasts/beginners)
The Sony RX10 IV is more on the pricey side, but it is capable of shooting at 24fps with autofocus up to 249 frames. This is a dream for any wildlife photographer.
Type: Bridge
Frames per second: 24 fps burst shooting in JPEG + RAW, with full AF and AE
IOS Range: 100-12800
Lens: Look into the 25x zoom ZEISS Vario-Sonnar T 24-600mm f/2.4-4 lens
Extra Features:
4K video recording
Advanced video recording features
960 frames per second slow-motion recording
You can purchase the Sony RX10 IV here:
2. Sony a6500(Enthusiasts/beginners)
The Sony a6500 is an affordable mirrorless camera option but it doesn't let you down. It's packed with a combination of stellar features: it has a lightweight build, super-speedy shooting capabilities, incredible autofocus coverage and 4K video capabilities.
Type: Mirrorless interchangeable lens camera
Frames per second:11 fps continuous shooting for up to 300 JPEGs / 100 RAWs
ISO range:100-25600 (51200 with multi-shot NR)
Lens: In-body (+In-lens where available)
You can purchase the Sony a6500 here:
3. Nikon D850 (Professionals)
The Nikon D850 will not let you down and is one of the best cameras for wildlife photography. It does everything well, but one of its main features is the outstanding image quality (especially for RAW files). With long-lasting battery life, you can keep shooting for days (offers 1840 shots per charge).
Type: DSLR
Frames per second: Up to 9 fps with battery grip and EN-EL18b battery
ISO range:
Native ISO – 64-25,600
Extended ISO – 32-102,400
Lens: Look into the Nikon 200-500mm f/5.6E ED VR lens
You can purchase the Nikon D850 here:
Amazon
Takealot (SA)
ORMS (SA)
4. Canon EOS 7D Mark II (Intermediate)
The Canon EOS 7D Mark II is one of the best APS-C DSLR cameras on the market. You can capture movement as it shoots up to 10fps and it has a fast dual-pixel autofocus system.
Type: DSLR
Frames per second:10 fps continuous shooting with autofocus
ISO range: Up to ISO 16,000 (expanded 25600)
Lens: Not built-in – look into the Canon EF 28-300mm f/3.5-5.6L IS USM or Sigma 150-600mm f/5-6.3 DG OS HSM Sports lens
You can purchase the Canon EOS 7D Mark II here:
Amazon
Takealot (SA)
ORMS (SA)
Best Affordable Camera for Wildlife Photography
If you don't want to spend too much money on a camera, but still want high-quality photos and long, effective lens focal length, we suggest you look into Canon and Nikon.
1. Nikon D7500 (Intermediate)
The Nikon D7500 camera is a step down from the D500, but it still offers you all the features you need. With a very fast autofocus system, you can override as needed and are able to shoot moving objects with ease.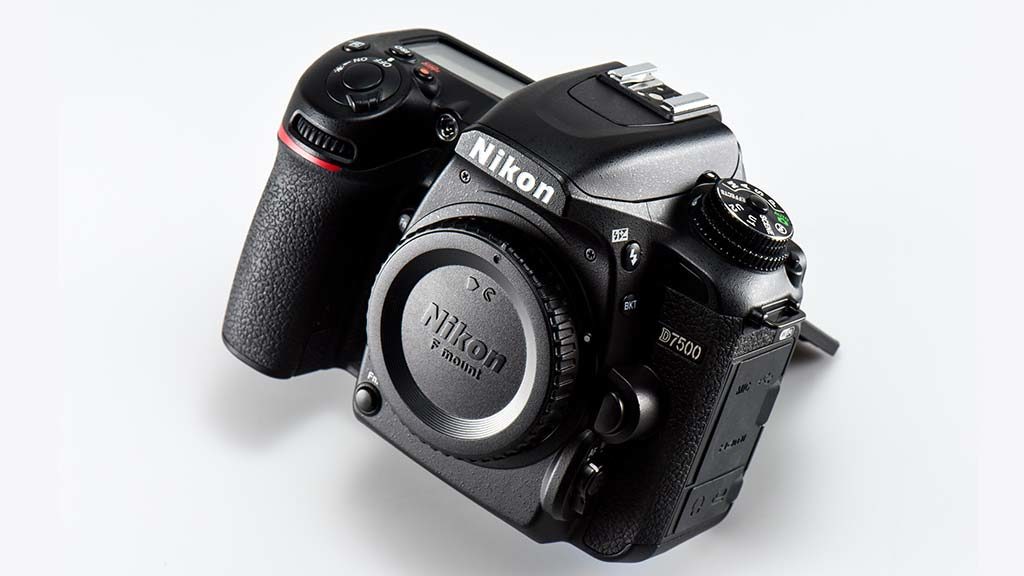 Type: DSLR
Frames per second: Continuous shooting speed of approximately 8 frames per second
ISO range:100-51200
Lens: Look into the Nikon 18-300mm VR DX or AF-S 18-140mm f/3.5-5.6G ED VR DX lens
You can purchase the Nikon D7500 here:
2. Canon EOS Rebel T6S (Intermediate)
This DSLR camera is designed to make taking high-quality photos fun. With a powerful 24.2 megapixel CMOS sensor and compatibility with Canon's line of EF and EF-S lenses, you can't go wrong.
Type: DSLR
Frames per second: Continuous shooting up to 3.0 fps
ISO range: Native ISO range is 100-6,400, expandable to ISO 12,800
Lens: Look into the compact telephoto 55-250 mm lens for your wildlife photography
You can purchase the Canon EOS Rebel T6S here:
Once you have your camera, the hardest part is over. Your next step is packing all of your essentials to make sure your trip is as memorable as possible.
Be Prepared with Our Safari Packing Guide
Packing for a South African adventure, especially a safari, is a bit different. On a safari game drive, you will be exposed to open skies, rural roads and fluctuating temperatures. Preparation is key whether you are a first-time or seasoned traveller.
We've compiled a comprehensive African safari packing list to ensure you are ready for anything.
The Essentials Safari Packing List
Travel Documents
Passport
Vaccination card
Copies of all prescription medication
Hard copies of your plane tickets
Health insurance documents
VISA (if necessary)
International driver's license
Medication
You are travelling to a new country, so they might not have the medication you are familiar with or need there. There are, of course, alternatives, but to be safe, pack extra.
Antihistamines
Painkillers
Diarrhoea medication
Motion sickness medication
Prescription medicines
Antiseptic cream or hand sanitiser
Extra birth control (you don't want to run out)
Toiletries and Miscellaneous Items
Band-aids
Toiletry bag (shampoo, conditioner, soap, deodorant, toothpaste, toothbrush and moisturiser)
Bug repellent (Tabard or Peaceful Sleep)
After-sun cream
Baby wipes or antiseptic gel
Sanitary products (for the ladies, as it may not be widely available in South Africa)
Sunscreen no lower than SPF 30
Lip balm
Clothes
Light clothing (cotton)
Avoid white clothing, as this will get dirty easily on a game drive. Try to stick with neutral tones and colours.
Long-sleeved shirts and pants
Long sleeves can really help with those chilly evenings and mosquitoes.
Waterproof Jacket
Durable shoes (trainers)
Sandals or flip flops
Sunglasses
Prescription glasses or contact lenses
If you have extra glasses, we suggest you bring them along, as contact lenses may cause irritation because of dust during your game drive.
Shorts
Socks and underwear
A good sports bra
A game drive can get bumpy.
Bathing suit
Short-sleeved shirts
Hat
A wide-brimmed hat will protect you from the sun
Durable walking shoes
A money belt or fanny pack
Equipment
What is a safari game drive without a camera? Make sure you pack everything you need to capture those beautiful moments.
Camera
Extra memory cards
Extra batteries
Binoculars
Adaptors
Chargers (camera and phone)
Optional Items to Consider When Packing for Your Safari Trip
When Packing for your Africa safari there are always a few extras you might need.
These items include…
A personal first aid kit
A good book
Writing material
Bird and animal book or app
With this list, you will be well prepared for your upcoming trip. Remember to tick of items on your safari packing checklist to ensure you don't forget anything.
Hopefully, these tips will help you prepare for your upcoming safari game drive trip. If you have any other questions or enquiries, feel free to speak to our wonderful team. We want to ensure everyone experiences the absolute best of South Africa and its Eastern Cape Province.
If you are visiting us soon, be sure to find out more about our birds and wildlife.
Find out More About Shamwari's Bird Watching