Quick Links To Lion Genetics
Watch the video below and see how Katherine Jenkins serenaded our honoured guests:
Katherine Jenkins' Performance At Shamwari Overview
"I wasn't prepared for the beauty of what I would be singing next to…", said Katherine Jenkins just before serenading our honoured guests with her angelic voice. All in the presence of laid-back elephants and breathtaking views under the African sky, we can't help but reminisce over this majestic performance. Katherine Jenkins was invited to perform for the Wilderness Foundation Africa's 50th-anniversary celebration hosted at Shamwari Private Game Reserve earlier this year.
To help highlight the incredible work that the Wilderness Foundation Africa does for the environment, wildlife, and people, Katherine performed a themed song called Nella Fantasia. A beautiful melody about the imagined world where, like Shamwari, souls are free and everyone lives in perfect peace and honesty. A mesmerising performance – the ambience, the audience, and the sensational Katherine – gave everyone goosebumps.
Twilight fell and as the sun turned towards evening, it transformed the sky into a light, dusky purple-littered flood that no one colour can describe. An exquisite sunset performance like no other, Katherine intoned as herds of elephants, buffalos, and antelopes gracefully passed in the near distance. Shamwari Private Game Reserve hosted the stunning and well-known Katherine Jenkins in honour of the Wilderness Foundation Africa's 50th Anniversary. This conservation association is an NGO that focuses on protecting and sustaining landscapes through its agile and innovative approach to conservation.
Jenkins is a devoted patron of the organisation. Always looking forward to doing what she values in a way that can make an impact as well, Katherine once mentioned in an interview during her stay in  South Africa that she loves using her voice to help. She and her husband Andrew are a powerhouse that strives to create awareness through their platforms and crafts.
Katherine Jenkins' Performance At Long Lee Manor
Shamwari Private Game Reserve offers a wealth of wildlife, fauna, and flora unique to the area, as well as remarkable experiences with nature. Also born of a need to conserve the land and its abundant wildlife, birdlife and ecological diversity, Shamwari epitomises a conservation success story. Still successfully seeking methods to expand the conservation plan and increase the reserve's ecological significance, it makes sense that Shamwari would host Wilderness Foundation Africa's 50th celebratory event.
Gracious Long Lee Manor
The 50th anniversary was rightfully celebrated at Shamwari's Long Lee Manor. An exquisite lodge at Shamwari boasting Edwardian-style apartments and a magnificent rim-flow pool which Katherine Jenkins fittingly performed across. Long Lee Manor reinterprets elegance in the outdoors. Together with the rolling landscapes, the opulent Long Lee Manor has the old Manor House and several other special amenities that will make your stay at Shamwari Private Game Reserve a memorable one.
A Proud Patron of The Wilderness Foundation
Katherine Jenkins is a proud patron of the Wilderness Foundation and was invited to honour the 50th anniversary of The Wilderness Foundation Africa. The goal of Wilderness Foundation Africa is to make a lasting difference, whether that be through direct action anti-poaching, landscape wilderness management, the development of young leaders from underprivileged areas, or the creation of creative financial solutions.
Jenkins added in an interview that it was her one trip to a secret rhino orphanage that was highly guarded because of poaching that made her want to help. Poaching is described as the illegal capture and transport of — or the hunting and killing of — wildlife. The Forever Wild Rhino Protection Program, of The Wilderness Foundation Africa, seeks to maintain healthy, free-ranging populations of black and white rhinos in the wild. The project consists of various parts, such as the formation of new populations in suitable habitats, assistance for law enforcement, and a decrease in Vietnam's market for rhino horns.
Sustainable Conservation Philosophy At Shamwari Private Game Reserve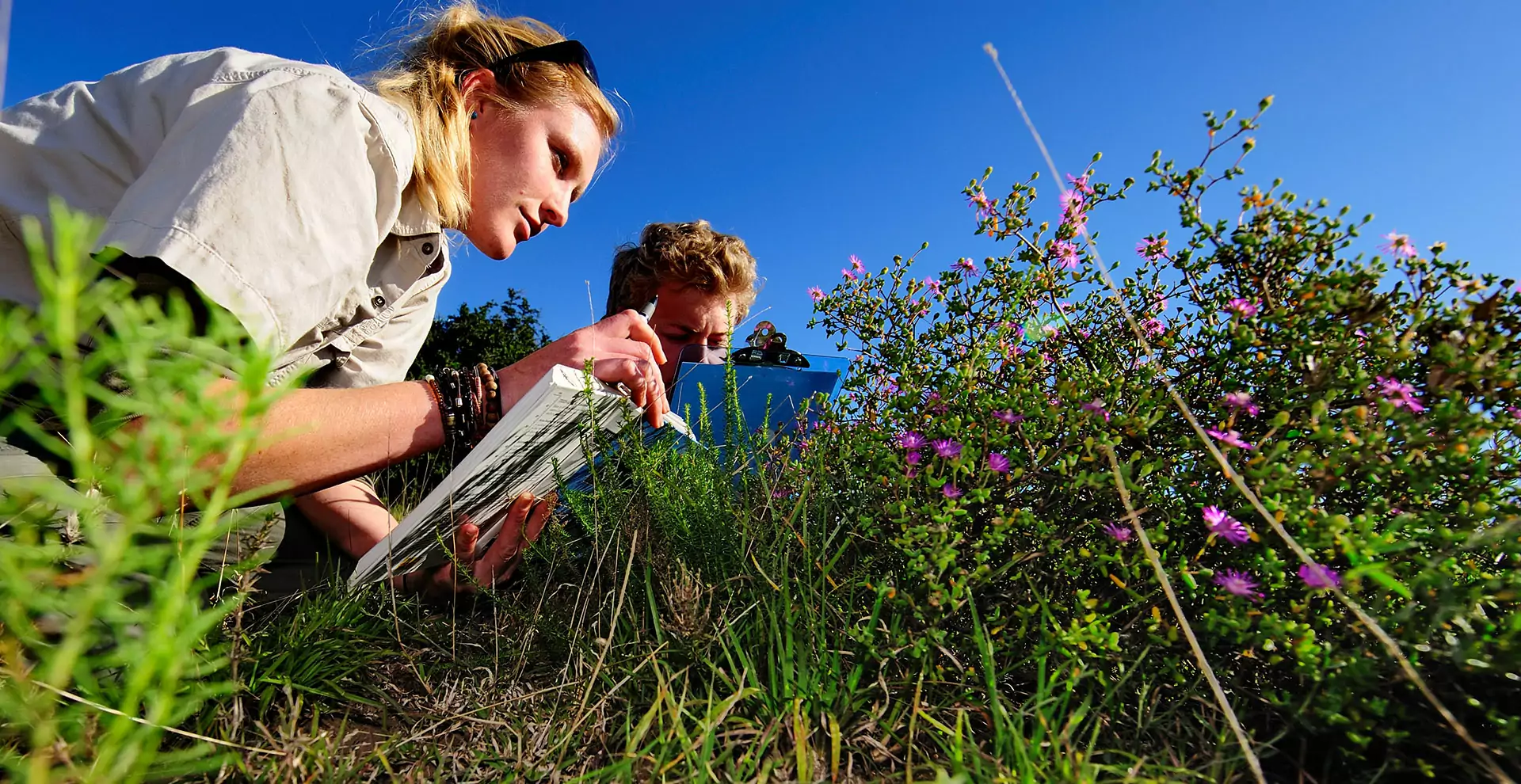 Shamwari Private Game Reserve is the epitome of how an audacious, ambitious conservation initiative has turned back time, returning a portion of Africa's natural heritage to what it once was. In addition, Shamwari has acquired an additional 1 338 hectares of land to the north and south of the current reserve to constantly benefit existing species. This acquisition was motivated by the desire to maintain the area and its extensive wildlife, birds, and ecological diversity.
Shamwari Conservation Experience
With the best volunteer programme in South Africa, The Shamwari Conservation Experience was founded to inspire individuals to contribute to the preservation of a rapidly disappearing way of life. The Shamwari Conservation Experience welcomes participants from all walks of life. Volunteers, adventurers, students on gap years, adults taking time off from their jobs… every one with a love for protecting the environment is welcome really.
Click here for more information on conservation at Shamwari Private Game Reserve.
Katherine Jenkins' Sentiments Of Shamwari Experience
"Amazing, isn't it?"; these are the assuring words of the talented Katherine Jenkins after performing Nella Fantasia at Shamwari Private Game Reserve to honour the 50th celebration of The Wilderness Foundation Africa. Mesmerised by the magnificent plains of Shamwari and the precious wildlife casually strolling by, Katherine Jenkins finally shared her sentiments; "I couldn't help but watch the elephants passing by" in an appreciative tone.
We captured the Katherine Jenkins performance during the Shamwari event, and we've edited this insert (Nella Fantasia) so you may enjoy it.
Follow Shamwari for more wildlife stories:
Facebook: Shamwari Private Game reserve
Instagram: Shamwari Private Game reserve
Twitter: @ShamwariReserve
YouTube TV: Shamwari Private Game Reserve