Ask any past Shamwari guests about their experience and they are sure to tell you that it was one of the best safari trips they've ever had. Read on to discover why Shawmari is famous for its safaris, accommodation and more.
Why Shamwari Is Considered One of the Best Private Game Reserves in South Africa
"In recent decades, a number of malaria-free private game reserves have popped up all over the Eastern Cape, rehabilitating a wide variety of big game that had previously been eradicated from this region by hunting and heavy-farming. Shamwari has been around longer than most and remains the undisputed top of the pile as far as I am concerned." – Christopher Clark, SafariBookings
If you want to enjoy a Big 5 safari in South Africa, then look no further than Shamwari Private Game Reserve. Situated in the heart of the picturesque Eastern Cape Province, this is the safari destination to visit. Guests can coexist in harmony with nature – without forgoing a luxury experience. Diverse plants and wildlife are abundant throughout the grounds and guests are treated to exciting sights and scenery every day of their stay.
One of the most impressive features of the reserve is that you can find five of South Africa's seven biomes within its borders. This is why Shamwari can not only sustain a varied collection of fauna and flora but see them thrive.
The Albany Thicket is the area's dominant vegetation type and is home to animals like elephants, kudus, monkeys, black rhinos and bushbucks. Smaller creatures of interest native to the region include the Addo flightless dung beetle and Albany adder. Spike thorn trees and spekboom make up some of this biome's plant life.
For those looking to experience a South African safari unlike any other, Shamwari is the destination to go. Guests travel from far and wide to see South African wildlife staples, including the Big Five.
1. Commitment Towards Conservation and Rehabilitation
"All in all we can't fault any aspect of Shamwari. Their dedication to conservation and preservation of wildlife in an ethical way is what makes this a [truly] special reserve. We had the trip of a lifetime and never wanted to leave this magical place or our 'Shamwari family.' We hope to return as soon as possible and will be telling everyone we can about Shamwari in the meantime!!!" – Elaine and Megan, Tripadvisor
Shamwari's story begins 31 years ago with the purchase of a 1 200-hectare farm. Not long afterwards, a combination of financial difficulties and drought led to numerous neighbouring farms going up for sale. The bordering farmlands were also acquired and the property grew to 7 000 hectares.
Ever since then, Shamwari has been committed to restoring the region's fauna and flora population by eradicating alien plant life and creating an environment wherein nature can prosper. Due to our dedication to conservation, Shamwari has officially been awarded the status of Protected Environment.
Our private reserve is home to two distinct rehabilitation and education facilities. The land, as well as the buildings within Shamwari's borders, have been restored to their former glory and now cover 25 000 hectares. Guests can take in the breathtaking sights of the province's flourishing fauna and flora once more.
So when you choose to stay at Shamwari rather than the Kruger Park, you are directly contributing to the conservation of the area. Be sure to visit the Shamwari conservation page for more information on our rehabilitation and conservation efforts.
2. One of the Most Densely Populated Game Reserves in the Province
At Shamwari, we enjoy one of the highest concentrations of wildlife found in both the Eastern and Southern Cape. This means our guests are treated to amazing game viewing and birding opportunities and often see more than in a trip to the Kruger Park. Our game rangers and guides are usually able to locate various species of interest without much difficulty, allowing guests to catch a glimpse of their favourite animals in their natural habitat.
"Our ranger Mino 'The Indian Ranger' took us out on three tours, we saw lions, rhinos, buffaloes, elephants along with beautiful giraffes and many other animals and birds in a truly wild setting. We learnt about the animals and the huge efforts the Shamwari Team went to conserve these beautiful wild animals." – Max C, Tripadvisor
Because Shamwari Private Game Reserve is smaller than the Kruger National Park, there is a higher probability of seeing more wildlife. And the best part? Shamwari does not compromise on the quality of its game as it houses the Big Five. Our reserve is not only home to the members of the Big Five but to plenty of other fascinating creatures that call the African continent home. This includes over 275 unique bird species.
Shamwari also offers a unique glamping experience, one of our guests reflected on their stay – "We have experienced the [E]xplorer [C]amp for 2 days with both game drives and game walks, it was one of the most amazing experiences of our life! I travel a lot and still, I rarely find myself so fascinated." – Mathilde Mzns, Google Reviews
Shamwari's guests get to attend both safari game drives and professionally guided bush walks during their stay. There's a way for every guest to explore one of South Africa's most majestic private reserves, no matter how adventurous they're feeling.
3. Enjoy Abundant Game Drives
Guests at Shamwari get to attend two Game Drives per day. One trip is held around sunrise and the other around sunset. Game drives are scheduled during these times for a good reason: this is when the animals are most active. It is special to be able to join two game drivers per day, as some bigger game reserves offer less and even charge extra.
"We had been to Shamwari Game Reserve and joined 3 safaris with ranger Syia, who was a fantastic guide and made all the difference to make [our] trip very [s]pecial! Besides that, all the employees of Shamwari are very polite and generous." – Anna Rocha, Tripadvisor
All of our game viewing vehicles are comfortable, as well as open, which makes for incredible panoramic views of the surrounding area. Guests with a specific area of interest are invited to speak to their guide before departure. The designated guide will then do their utmost to include these particular interests along the way.
Guides will be sure to point out wildlife, including the Big 5, during game drives. The exciting thing about a safari game drive at Shamwari is that each trip will stand out for a different reason. Today guests might spot every member of the Big 5, while tomorrow they get to appreciate some of the more 'low key' wildlife, such as a herd of zebra, some nesting birds of prey or a Cape cobra.
There's never a dull moment at the best safari near Port Elizabeth.
4. Experience Wildlife With A Memorable Bush Walk
Guests with a particularly adventurous spirit can opt to attend one of our professionally guided bush walks. During these on-foot safari tours, our rangers will share their deep knowledge of the reserve, along with their personal insights. This wealth of information, accompanied by the magnificent sights and scenes guests get to witness, makes every natural encounter a special event.
A bush walk is also an incredibly unique way to interact with nature and wildlife. It allows you to experience the foliage on foot and see more than you may in a game vehicle. While the Kruger National Park is a popular tourist attraction, Shamwari offers professionally guided bush walks that are few and far between.
"We spent 2 nights at the Explorer [C]amp, which surpassed our expectations in all respects. Our rangers Mino and Dylan were fantastic, incredibly knowledgeable, experienced, and enthusiastic. We had amazing walks and drives with them, highlights being close up experiences with a herd of 40 elephants and a pride of 10 lions on a hunt." – martin413, Tripadvisor
Our skilled guides draw guests' attention to numerous points of interest along the way. Get ready to get a closer look at animal dung and tracks found along the way, as well as admire the reserve's wildlife in an entirely different way.
Those interested in a truly immersive walking safari getaway should opt to book their stay at our Explorer Camp. Here, the focus shifts from game drives to bush walks.
5. An Unbeatable Location
Shamwari Private Game Reserve is located just outside of Gqeberha (formerly known as Port Elizabeth) in the Eastern Cape. When you choose to visit Shamwari you will be able to explore the gorgeous coastline of its surrounding province. You can visit Jeffreys Bay, famous for its surf or visit Cape St Francis which is also known for its surf, as well as its immaculate beaches.
The Shamwari Reserve is a natural extension of the revered Garden Route. It takes around 5 hours driving from Shamwari to reach Mossel Bay, the beginning of the Garden Route. This trip is perfect for those wanting to explore the surrounding area at their own pace. The drive down is also celebrated as one of the most beautiful road trips.
The nearby tourism opportunities are not the only thing that sets Shamwari apart from Kruger National Park lodges. The idyllic landscapes of the reserve are also accompanied by temperate and mild weather conditions. The winter temperatures are anything but severe and the summer season is hot – without being suffocating.
And of course, one of the best things about Shamwari Private Game Reserve – it is a malaria-free zone. This means no fear of becoming infected or having to take medicine that can have bad side effects and ruin your holiday.
When travelling to a lodge in the Kruger National Park precautions can be taken to prevent malaria, but who wants to have a holiday where they are constantly on edge? With plenty of nearby tourism opportunities, wonderful weather and a malaria-free location – it is no wonder that Shamwari is one of the best lodges in South Africa.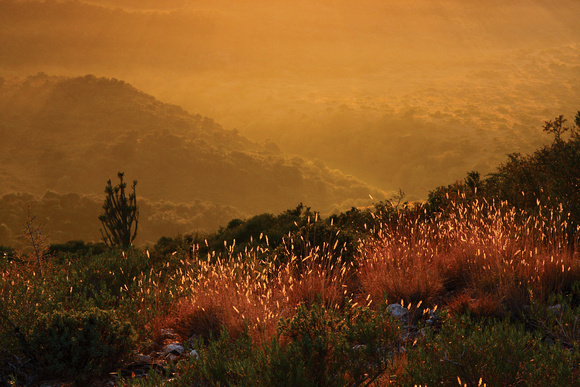 6. Stay In Luxury Safari Lodges
Shamwari offers guests some of the best safari lodges in South Africa. Six luxurious accommodation options are spread out across the reserve, along with the aforementioned Explorer Camp. Each lodging has a distinct essence and energy.
"The [m]alaria-free Shamwari Game Reserve in the Eastern Cape has all the 'bells and whistles' of a 5-[s]tar [r]eserve; but what really sets them apart is their 6-[s]tar [s]ervice! I was fortunate to have visited Shamwari last week with my entire family of 15 where every need from the youngest (5-year-old) to the oldest (76-year-old) [was] perfectly met." – Hennie Albertse, Tripadvisor
Long Lee Manor – Gracious Living Inspired by Nature
If you love classic architecture and design but appreciate modern amenities – then this is the safari lodging for you. Long Lee Manor overlooks the reserve's gorgeous plains, where gentle giants roam. There is also a watering hole placed in front of the lodge so that guests can view wildlife enjoying the water.
It's the perfect blend of old meets new, with its Edwardian-style suites and modern rim-flow pool. From the shared facilities to the private, in-room amenities, Long Lee Manor is fully equipped with everything that will ensure a memorable stay.
Visit the Long Lee Manor page to learn more about this exquisite safari accommodation option.
Sarili Private Lodge – Indulge in Contemporary Comfort Inspired by Nature
Enjoy views of both the Bushman's River and grassy plains when you choose to stay at Sarili. The combination of modern interiors and elegant amenities allow for a stay that is stylish and comfortable.
This safari lodge is ideal for guests looking to experience an exclusive-use wilderness retreat with family and friends. The pool in this lodge has a shallow end, perfect for families travelling with small children.
Learn more about this incredible accommodation option on the Sarili Private Lodge page.
Sindile – Enjoy Tranquillity Inspired by Nature
Newly built, our latest luxury tented camp offers a grand getaway destination, hidden deep within the veld. Each of Sindile's luxury tents is elevated above the encircling bush, which provides guests with some of Africa's most striking views – unspoiled by light pollution or other man-made constructions.
Sindile is designed to be a harmonious and intimate escape from the hustle and bustle of daily life. To learn more about this exclusive safari lodge, visit the Sindile page.
Which Safari Lodge Will You Choose to Stay At?
When you ask around about or do a quick online search for the 'best safari in Eastern Cape', Shamwari is bound to show up amongst the top private game reserve options. To make a reservation, please get in touch with the Shamwari Reservations Department or book directly via NightsBridge. For a luxury safari lodge that has everything that a lodge in the Kruger Park has to offer and more, visit Shamwari Private Game Reserve.