Africa is a continent unlike any other. Teeming with otherworldly natural beauty, unbelievable adventures and friendly locals, there's something to satisfy every traveller's wanderlust. We can guarantee you won't regret adding an African vacation to your bucket list (especially if you choose to visit a gem of a country such as South Africa). Read on to discover why it's worth a visit.
5 Reasons Why You Should Enjoy an African Safari Vacation
Africa is an ancient continent, steeped in history and tradition – both new and old. We can assure you that all those who visit leave in awe of the beauty they've witnessed, the people they've met and the adventures they've had.
Unsure if an African safari vacation is for you? Here are five reasons why everyone should travel to this awe-inspiring continent during their lifetime:
1. The Wildlife
There's more to Africa's wildlife offering than the infamous Big 5. Each country, region and biome have their own remarkable wildlife to show off.
Great elephant prides coming down to the water to drink in Botswana's Chobe National Park. The amazing annual wildebeest migration across the Serengeti and Masai Mara plains. Elusive gemsboks and springboks wandering the barren desert landscape of Namibia. Shy gorillas hiding away in the Ugandan and Rwanda's rain forests. Madagascar's fascinating collection of native animals… Each African country offers you a unique wildlife-viewing experience.
Shamwari Private Game Reserve, located in South Africa's scenic Eastern Cape Province, is well-known for having one of the most substantial collections of wildlife in both the Eastern and Southern Cape. If you're looking for a luxury African safari vacation destination, then this is it.
2. The Sighs and Scenery
The African continent is chock-full of must-see landmarks, although some of them do overshadow their competitors. Take for instance Cape Town's imposing Table Mountain. It's truly a sight to behold, no matter how you choose to get to the top. No visit to this city would be complete without reaching its top.
Tanzania offers intrepid travellers the opportunity to scale to the summit of the highest point on the continent: Mount Kilimanjaro. The Democratic Republic of the Congo is home to MountNyiragongo, an active volcano situated in Virunga National Park, featuring the largest lava lake in the world. One of the Seven Natural Wonders of the World, the Victoria Falls at the Zambia and Zimbabwe border shoots spray up to 400 m into the air, leaving all who witness its power in awe.
You're treated to breath-taking sights and scenery everywhere you look in Africa. South Africa, in particular, has beauty in spades. Tour the Garden Route, a 300 km stretch of coastline that boasts some of the most striking sights and scenery on offer anywhere in the world. Complete your tour by booking a stay at Shamwari, where you'll experience more unparalleled natural beauty.
3. Safaris on Foot
You can't get any closer to nature than going on a walking safari. Wherever you choose to wander – be it in Kenya, Madagascar, South Africa or Zambia – you're in for a treat. With an experienced guide by your side, you'll gain deeper insights into the natural world. Learn incredible facts about the local fauna and flora, or simply stand back in silence while admiring game in their natural habitat.
South Africa, in particular, offers many popular walking safari opportunities such as at Shamwari. Guests can go on a professionally guided bush walk, led by experienced rangers that will share their intimate knowledge and expert insights to ensure your up close and personal encounter with nature is a worthwhile one. For a safari walking experience unlike any other, stay at Shamwari's Explorer Camp where the focus is primarily on bush walks over game drives.
What are you waiting for? It's time to take a walk on the wild side.
4. Rich Cultures and Interesting People
With 54 countries on the continent, Africa has no shortage of interesting inhabitants. Each country is also made up of a host of different ethnic groups and tribes, ensuring there's a whole lot of history to explore. Traditions are preserved trough art, food, music and oral literature. Some of the most well-known groups are the Masai that reside in Kenya, the Owahimbas who reside in the North of Namibia and South Africa's Zulus and San Bushmen.
The African vibe is ever-present, even when visiting Westernised cities such as Cape Town and Johannesburg.
Become better acquainted with other traditions, expand your views and make new friends during your trip. You'll be a better person for it.
5. An Ideal Opportunity to Give Back
Your visit to Africa can help make a difference in nature conservation or changing the lives of locals for the better. Many volunteer programs are available across the continent, allowing you to travel and do good in an area that means most to you.
Shamwari also offers a conservation experience you can partake in as part of your gap year, holiday or sabbatical. Through your participation, you can help make a sustainable difference for a better tomorrow.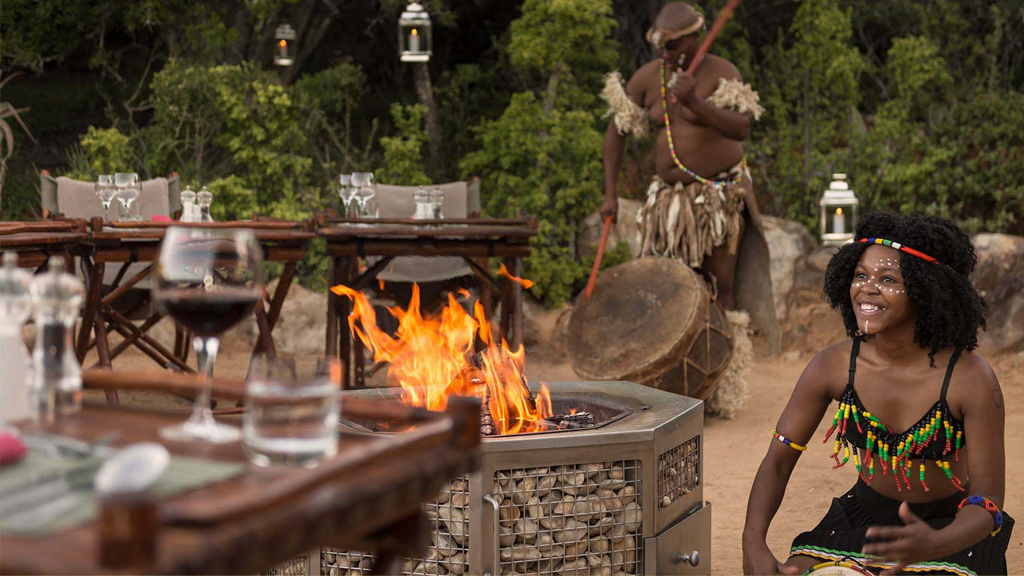 Opt for a SouthAfrican Safari Vacation
"Here's the thing: African wildlife safaris are really amazing, I mean mind boggling fun, and they appeal to just about everyone – even people who didn't think they would love safaris. Young, old, active, lazy, urban, rural, couples, singles, families, it doesn't matter: a safari is the winner takes all of vacations." – Larry Olmsted, Senior Contributor at Forbes
We wholeheartedly agree with Larry – a safari vacation will leave you with memories that will last a lifetime. It's a vacation investment you'll never regret.
Most tourists visiting the African continent come for the safaris. There's a wide variety of countries to choose from when looking into African safari vacations, each offering their own unique experiences. None, however, can quite compete with South Africa. This African country not only offers exceptional safari experiences but a whole host of other world-class activities, locations and trips to keep you entertained.
You really can have, see and do it all when visiting South Africa, thanks to favourable international exchange rates and cost of living. You'll be able to eat, drink, shop and be merry for the entire duration of your trip.
Back to why South Africa is king of the African safari vacation destinations: the sheer number of luxury safari lodges on offer. No matter which of the nine provinces you're looking to visit, you'll be spoilt for choice when it comes to choosing luxury accommodation.
We can highly recommend visiting the Eastern Cape Province in particular because of its agreeable weather throughout the year and rich collection of fauna and flora, amongst other things.
Should you decide on having your next vacation in South Africa's Eastern Cape, we highly recommend staying at Shamwari – a luxury African safari vacation destination without compare.
South African Safari Vacation Packages and Specials at Shamwari
Shamwari is proud to offer guests a variety of South African safari vacation packages and specials to choose from, including:
African Safari Special
If you're looking to spoil yourself and your loved ones with a luxury African safari vacation, then Shamwari has just the special offer for you. Book your African safari vacation at selected Shamwari lodges between 1 May and 31 October to get up to 15% off during your stay.
If you book three successive nights, you'll receive 10% off. When you choose to stay longer and book four or more successive nights at Shamwari, you'll get 15% off. Your dream luxury vacation just became a lot more affordable!
*Please note that the specials mentioned can't be combined with one another or any of Shamwari's other offers.
Photographic Safari
Serious and amateur photographers, Shamwari has the ideal African photographic safari vacation package for you that includes:
Access to a vehicle that's been specially equipped to accommodate photographic gadgets and instruments
Photographic tuition that covers everything from equipment selection to editing
Use of editing equipment and selected editing software packages
You can also choose to stay at one of the following Shamwari lodgings:
This package will cost you R7 200 per person per night, excluding accommodation.
*A minimum two-night stay is required for those interested in the photographic safari package. This package is only available between May to October and is subject to availability. There's limited availability of each package.
Family Package
Invest in memories that will last a lifetime with Shamwari's family vacation package, which includes a minimum three-night stay at the child-friendly Riverdene Family Lodge. All members of the family are guaranteed to have a wonderful time during your stay.
This package includes:
Honeymoon/Romantic Package
Start your new life together as a married couple off right or spoil your sweetheart of many years with a romantic retreat both of you won't soon forget. Shamwari offers a honeymoon/romantic getaway package unlike any other that includes:
Hour-long couples massage
Guided bush walk
Private dinner on one of your nights' stay
Romantic turndown service with some treats
Stay at one of the following Shamwari lodgings:
*A minimum three-night stay is required for this package offer.
Bush Wedding Package
Whether you're looking to have a local or international wedding, Shamwari is the perfect location. Gorgeous scenery and impeccable service will leave your guests talking about your special day for years to come.
The bush wedding package includes:
Access to a private and intimate bush venue for your wedding ceremony
Devoted wedding coordinator to help you with the finer details of your Shamwari wedding
Legal fees that cover, amongst other things, the application and collection of an unabridged wedding certificate
Sophisticated wedding venue set-up that includes Bedouin tent, as well as cream and white tablecloths and overlays
You can choose to stay at one of the following Shamwari lodgings: