Shamwari works in conjunction with several organisations, volunteers, and neighbouring game farms to ensure the preservation of animal species. Our programmes aim to rehabilitate orphaned, abused, wrongfully captured, and endangered wildlife and re-release them back into the wild.
These initiatives have made Shamwari Game Reserve an award-winning leader in conservation tourism. We accept animals locally for rewilding and among these animals are two rhino calves from the Sibuya Game Reserve.
New Shamwari Family Members
These two beautiful creatures, named Noelle (affectionately known as Nunu) and Binky, have both come a long way since their arrival at Shamwari in March 2016. Each of them has made friends with the other animals at the centre and they have settled in completely.
Noelle loves her caretakers – and her food! Part of her routine includes getting some 'loves' from her caretakers after her feeds. These include chin scratches and belly rubs.
Peta-Lynn is Nunu's dedicated care-taker and the bond between the two is incredibly heartwarming. Peta-Lynn affectionately talks to her in coaxing tones, to ensure that she's always comfortable and calm.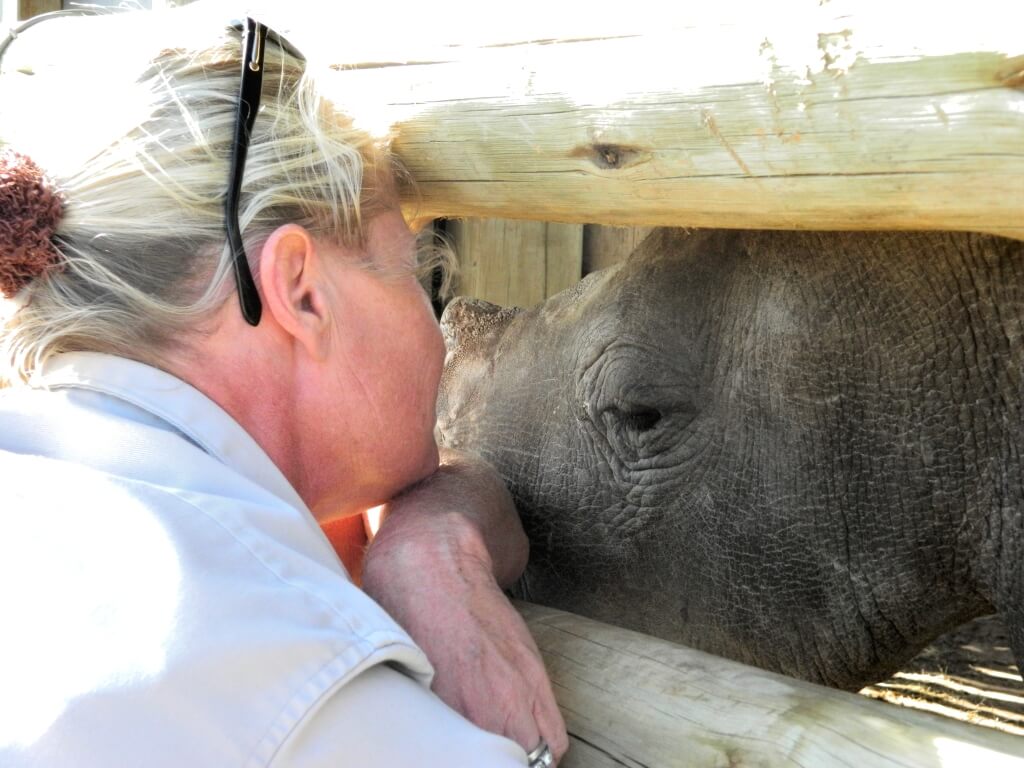 Buddy System
As young as Nunu is, she has managed to find a trusted companion in none other than Patrick the sheep. The two don't leave each other's side, spending the day sleeping, grazing, and looking out for each other.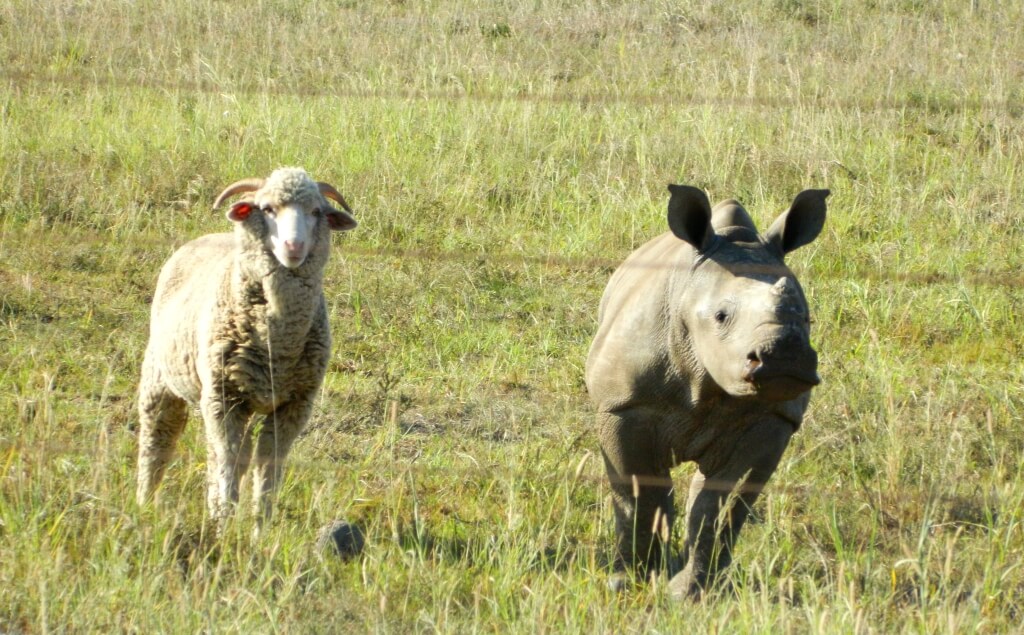 Binky, on the other hand, is completely taken with her new friend, Courage, a large male rhino that has been at Shamwari since June 2015. She has attached herself to him so that their movements seem to be in sync. She grazes when he grazes and sleeps when he sleeps, making them inseparable.
Rhinos in the wild are often solitary creatures, which means these kinds of companionships are rare. But, perhaps due to their circumstances, they seem to find strength in forming relationships to support each other.
It's wonderful to see that these Sibuya Game Reserve calves are happy at Shamwari. Not only is their presence a delight to the team, but they also represent hope for the rhino species overall.